These are just some of our customer reviews for the iDateMedia dating software.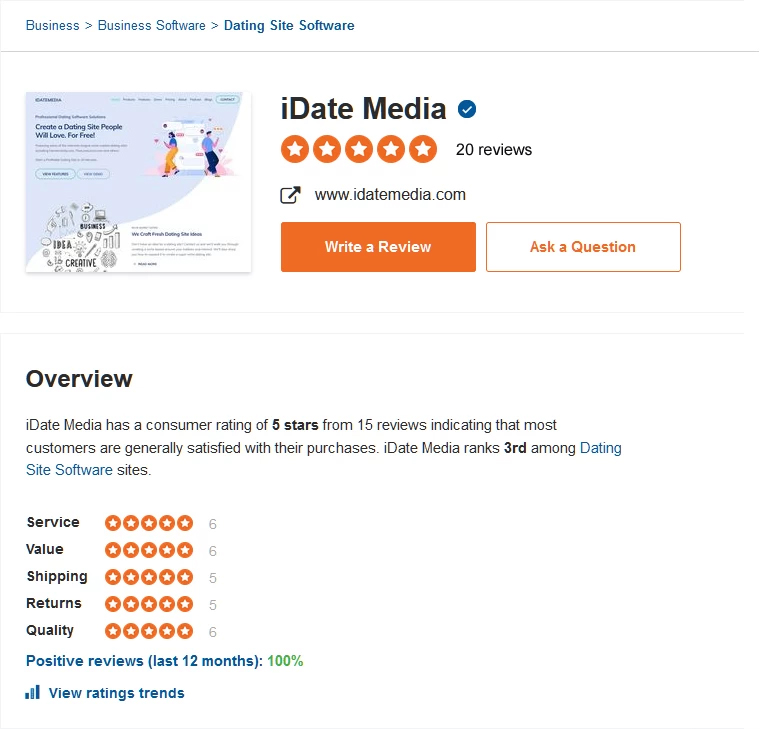 More Dating Software Review FAQ's
Where do iDateMedia's reviews get posted?
To ensure proper trust and transparency, all of our reviews are posted at SiteJabber.com.
Can anyone review the dating software?
No, only actual customers can review our dating software. If you're a customer you can review your transaction up to 30 days after purchase.
How often are your reviews updated?
Each time a customer leaves a review our company profile page at SiteJabber.com is updated. Our reviews are then posted to their blockchain to make them immutable.
I like this.
This is way better than that Chameleon stuff. idatemedia knows how to do it.
I like the price
Price is good for starting out. I suppose it's not going to win any awards but what dating site does? HEHE
4 Stars is Decent
Support is decent and the software works well. Looking for more templates.