Mobile Dating Apps for iOS/Android
These mobile dating apps use Hybrid technology for easy modification, speed and roll out. They also include popup notification, phone registration/confirmation as well as swipe left/right functionality and tons of other features. All iOS/Android apps include full desktop version as well as full admin control. Run as a dating app/site or dating app only.
iDateMedia also uses progressive web apps along with responsive design to allow visitors to view your dating site just like a dating app on any device without having to download an app from the app store. This means that your dating site will respond to any device whether it's a tablet, desktop, laptop or mobile phone.
Why is this important? When the attention span of a dating site user is short, you need to capture them quickly and by offering a responsive design over a downloaded app you'll get more registrations and that equals more revenue.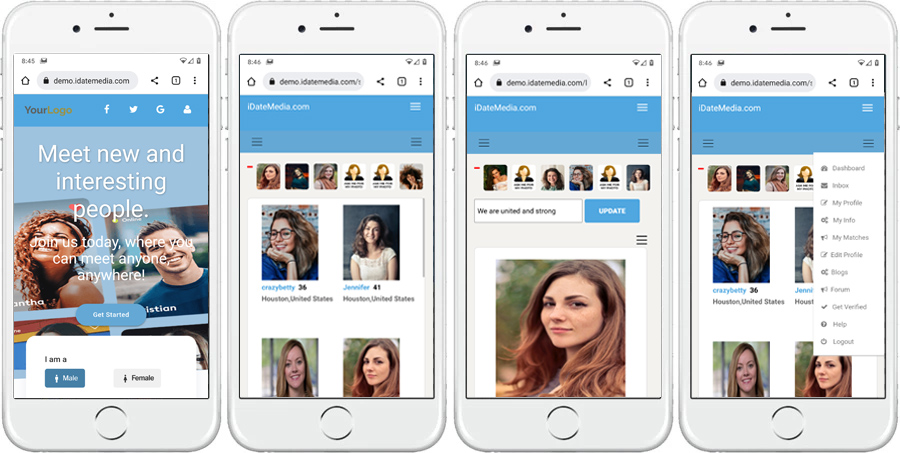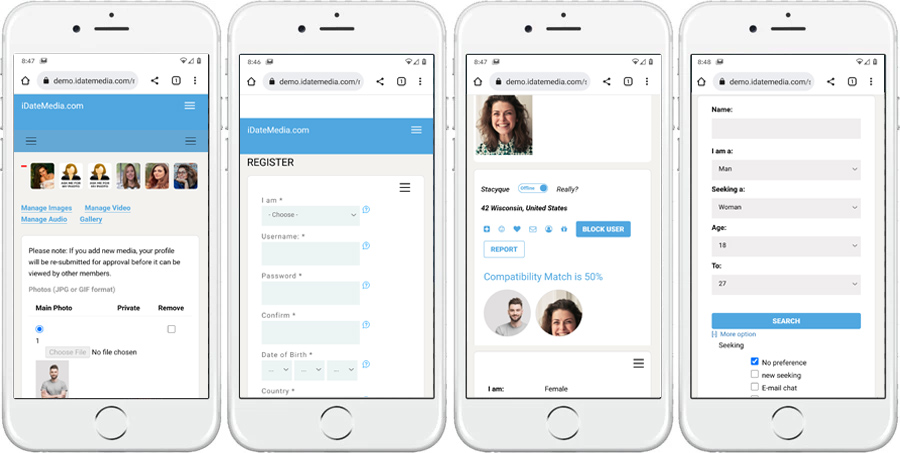 See Responsive Design In Action
Because the dating software is responsive, all you need to do is view the dating software demo on any device.
View the Dating Software Demo.