These are just some of our customer reviews for the iDateMedia dating software.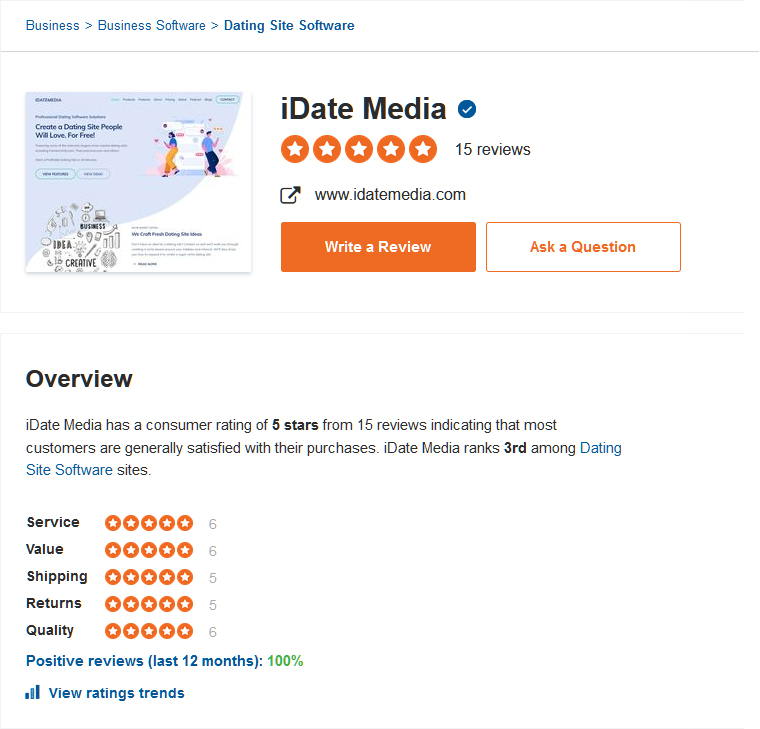 More Dating Software Review FAQ's
Where do iDateMedia's reviews get posted?
To ensure proper trust and transparency, all of our reviews are posted at SiteJabber.com.
Can anyone review the dating software?
No, only actual customers can review our dating software. If you're a customer you can review your transaction up to 30 days after purchase.
How often are your reviews updated?
Each time a customer leaves a review our company profile page at SiteJabber.com is updated. Our reviews are then posted to their blockchain to make them immutable.
Love the app
The app you have is looking really good. Very modern and a great take on Tinder.
Always Awesome
Thank you, Michael! Always AMAZING, caring customer service! God bless y'all.
Looking good
The demo looks pretty good. Will def get this dating software once I get the funds together. Can't wait.
Very Informative
Michael's been doing this for a long time and with that comes great knowledge of the dating business. I highly recommend you talk to him.
Demo is a nice style.
The demo is a nice style which is good. I would love to see a more template styles added.