Have you ever wondered why your dating site wasn't making the kind of money FarmersOnly.com and other top niche market dating sites make? Have you ever wondered how you could start a dating site that makes that kind of money? The answer is right here.
My name is Michael and I have been in the online dating business for over 20 years. Over the years I've had the privilege of building, consulting and working with some of the top niche dating sites including FarmersOnly.com, SpiritualSingles.com, POF.com, ThaiLoveLines.com, PassionsNework.com, Flirt.com and many more and if it's one thing I know, it's dating.
Me and my team have created a new Dating Business Consultancy Service and we're here to help you with your new niche dating venture and that includes advising you on niche dating strategies, branding, marketing, business development, member acquisition/retention as well as managing your media relations.
Keep reading to find out how iDateMedia can make your niche market dating site as profitable as other top niche market dating sites.
What Do I Need To Do To Be Profitable?
The first thing you need to do is have a desire to start a dating business and a desire to change your way of life. If you've been working paycheck to paycheck and having this Covid thing put a damper on just about everything you do then you're ready to make a major change in your life. Not to mention that because of Covid, more and more people are online and spending a lot of time and money on dating sites.
Why? Because face to face is not as important as one on one live video. It may sound strange to say but Covid has increased profits for dating sites simply because it's so much harder to do face to face.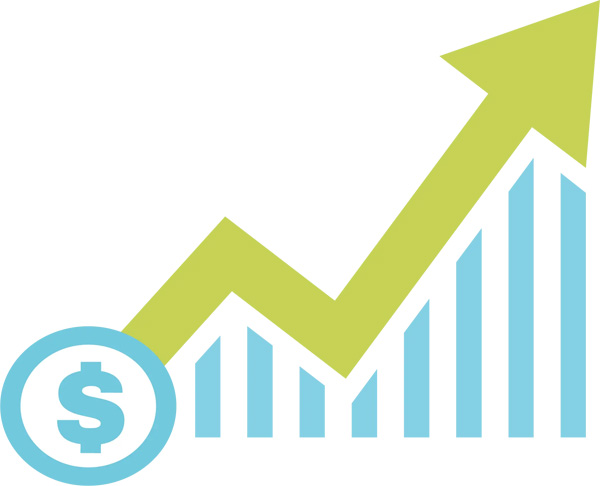 The second thing you need to do is find a niche market. The key thing to remember here is that you have to find a new niche market or one that is not too saturated. There's always room for the same kind of dating sites. I mean in the general aspect of things. Just not too many of them.
iDateMedia will do the research for you. We'll help you find that niche market dating site you're looking to build and 99% of the time it comes from the hobbies and interests that you have. What better way to build and run a dating site than one that is built around what you love.
If you're into wine and biking then a new wine/biking niche market dating site is in your future. Now I'm not saying that's the market, I'm saying that we can build one around your passions.
Marketing Niche Market Dating Sites
The first thing people think of when the word "Marketing" is mentioned is that thousands of dollars need to be spent in order to be successful and while that might work in a lot of industries, in the niche dating world it doesn't need to work that way. Not when we have free social media around. We will use Twitter, Facebook, LinkedIn and other social media accounts and promote your niche dating site on and it won't cost you a thing. Does that mean you shouldn't pay for marketing? No, it means that these platforms are free and if you use them correctly you can promote your dating site to millions of people.
Over the years I've had the pleasure of working with many companies. Some of these companies I have founded and cofounded. Some of these companies consist of dating sites, dating exchanges, dating ad networks. banner exchanges, conferences and other dating related ventures. The relationships that I have built with these companies allows me to offer you, my customer, insider ways to promote your dating site to the masses.
When it comes to branding your niche dating site, you need to do away with domain names that have your keywords in them. While some will tell you that Google will give you more exposure with a keyword in your domain name, the reality is that Google doesn't care. Google puts a sites importance based on how many relevant links come to you from other important sites. This means that if you're a Christian dating site and a lot of high authority Christian sites link to you then Google will see that as important and rank you accordingly.
So when it comes to branding your site, it's best to come up with a brandable name. Think of names like Match, eHarmony, Coke, Nike and the list goes on and on.
We will help you get a good brandable name as well as create an amazing environment around the brand.
Don't be scared of YouTube. One of the most important things that we'll help you create is a YouTube channel that is designed to bring in the subscribers. We'll help you create these videos that showcase what your niche dating site is all about. The key thing to remember here is to bring awareness and exposure to your brand.
You've probably heard the words "Customer Acquisition" and "Customer Retention". They're basically what they say they are. With a dating site you need to acquire your members. Part of the consultant dating service we offer is getting members to your site.
The second part is retention and that means keeping them on your site. Facebook has over the years figured out that they will make more money by keeping people on their site longer. The same thing applies to dating but you have to have an environment that keeps your members on your site and that is something that we will build within your dating site.
In Closing
The biggest question we get about this new service is the cost. The cost of our consultancy service is more affordable than hiring a marketing media company. We've taken the over 20 years of experience and put it into this service. You can hire a company to build your business but you're going to pay them hundreds of thousands of dollars a month.
We're going to do that for you at a fraction of the cost. If you want to learn more about this service and what it can do for your dating brand, then be sure to check out our Dating Business Consultancy Service or simply Contact Us.