One of the biggest questions I get is how much money can you make in the dating space? Online dating revenue is a bit involved but really depends on which area of the dating space you're in. As a dating site owner, you'll definitely want to be in a specific niche.
Being successful in the general dating space can be done but requires millions of dollars in advertising or having a first out the gate scenario. Not to say it can't be done but if you don't already own a site then creating a generic dating site will be an uphill battle. This is why building a niche market dating site will be the best solution for any newcomer to the dating space.
But How Much Can I Make?
So how much money can be made? Online dating revenue depends on many factors. Over the years I've started and worked on some of the Internet's top niche dating sites including FarmersOnly.com, ThaiLoveLines, SpiritualSingles.com and more.
The one thing that dictates the amount of money that can be made is the amount of time spent growing the site. The real money is when sites age. Niche dating sites that have grown over 5 years can and do make over 5 figures per month. Yes, I said 5 figures. That's over $10,000 US per month but not every site is going to do that.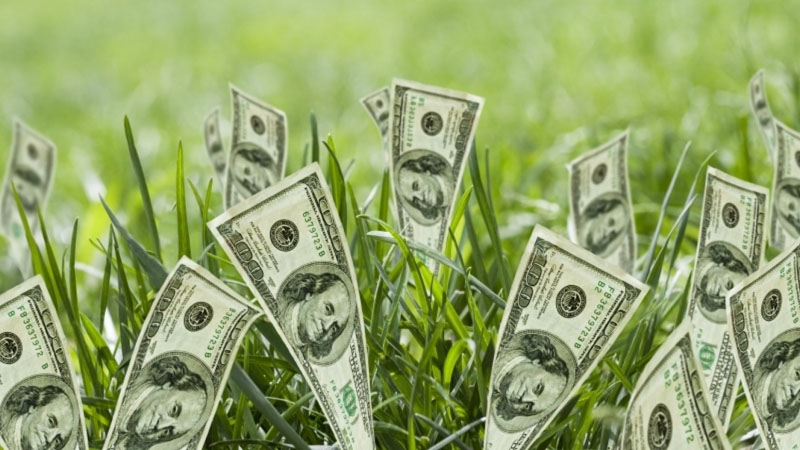 Can you make money the first year of owning and running a dating site? Yeah, you can. Couple ways to make money on your dating site include running a free dating site where you can monetize it by running ads. Simply adding Google's AdSense will generate revenue for impressions and clicks that your site generates.
The second way is to run a paid dating site. That can be done as a premium service or a freemium service. Freemium is where you allow for internal email but charge for more enhanced services like live video chat and so on.
Longevity is the key here. It's not uncommon for new niche dating sites to make anywhere from $3000 to $15,000 a month on average after the first year. That's why you need patience and dedication. A year goes by fast so don't be a year down the road and kick yourself for not starting it the previous year.
Why Do I have To Wait So Long?
Running a dating site isn't for everyone. Most people don't have the patience for the amount of time it takes. A lot of people want to make money overnight but give up only after a few months when they feel they weren't getting traction. Making online dating revenue is challenging but if you know what to do and how to do it then it becomes easier as you go along. What they don't realize is if they only waited a few more months and continued to do the work they would have started to see some growth.
Again, running a dating site isn't for everyone but if you have the patience and the right niche then in time you'll be earning what you want to earn. Don't be the person that gives up. Put in the time and effort and you'll do well.
Birds of a Feather Flock Together
Get the niche right. Finding a niche for your dating site is easy. Build it around your hobbies and interest. There's an old saying, "Birds of a feather flock together" and it's an old English proverb. The meaning is that humans of similar type (Niche), interest, personality or character tend to mutually associate together. This is how niche market dating comes into play. People who are into the same things will come to places where they can find and express those interests. That's what you need to be successful in niche market dating.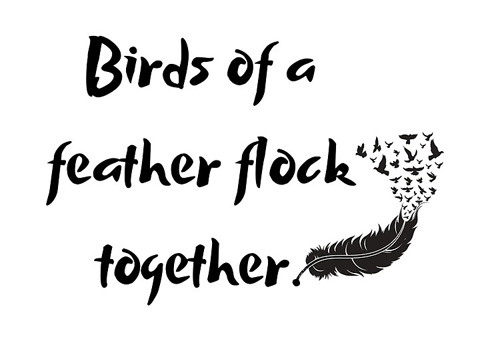 Find a niche. Make sure it's not saturated and promote the hell out of it. Before long you'll be building a niche market dating site that will earn you money.
One of my customers runs a religious online dating site. She found a niche within her religious interests and over the last year she's been building up the profile base by being proactive with her church. She's now got a base of over 8000 people and she just started charging for it.
While I can't divulge how much money she's making I can tell you that she quit her full time job to work on her site. It's not a niche market per se, it's more of a super niche market that combines two niches. That's what is critical when it comes to being successful in the dating space.
Online dating revenue can be easy and all you need is the niche idea and our Dating Software. We'll help you do the rest. Want more details? Check out my Dating Business Podcast.
More Information
Can you still make money in dating?
Yep, especially during the pandemic. More people are going online. Live video chat is a key feature.
Best niche dating idea?
The best niche dating idea is one that is not too saturated and one built for your own passions.
Best niche market dating ideas?
The best niche market dating idea is combining two or more niches together. Like wine drinkers who love cats. The possibilities are endless. You need dating software that can allow you do create multiple niches.