The Best Dating Software for 2022 is here and is it the best? If our dating software is good enough for FarmersOnly.com then shouldn't it be good enough for your dating project? Here are some FarmersOnly stats that you might want to know about before purchasing dating software for your next dating project.
Over 4 million active members
50,000 unique visitors per month
$30 million in annual revenue (Over $2 Million Per Month)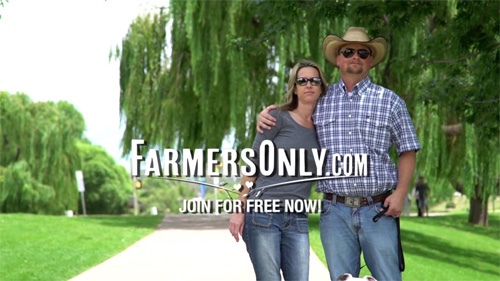 So if you're curious if our dating software can handle millions of members just look at the above stats for FarmersOnly. That is our dating software. Any questions? 🙂
Best Dating Software Hands Down
Firstly, what makes the iDateMedia dating software the best dating software for 2022? Secondly, with the proof above, the features and functions that make iDateMedia the best dating script solution are as follows:
Premium Dating Software
Free Hosting
Free Upgrades
Free Support
Live Video Chat
Enhanced Custom Dating Profiles
Internal Email with External Notification
Fully Responsive Design (Any Device)
Reputation Management
Payment Gateways
And tons more
Check out our full list of Dating Software Features
Not only do you need the best dating software features but you need to be able to back it up with amazing support. We all know that different hosting environments can give different errors so if there's a bug you find then it needs to be fixed quickly. You don't want dating members finding errors on your site. Fix then quickly by contacting us and letting us know. In most cases we'll have it resolved in a few hours.
While 2021 was a good year for dating sites due to Covid, simply because more people are at home and online, you still need to be able to update and enhance the dating software to accommodate features that are designed for having more people at home and online. That means the dating software must be optimized to handle more and more people and that's what we do here at iDateMedia. We update the dating software about 4 times a year to keep up with the ever changing technology.
In Conclusion
To be the best dating software, you have to have large scale dating sites using your product. In fact, more top niche dating sites use iDateMedia dating software. Those include FarmersOnly, ThaiLoveLines, SpiritualSingles and more.
If you're looking to start a new dating project then please feel free to Contact Us and we'll help you come up with the best strategy for creating your next new dating project.
More FAQ's
Does FarmersOnly use iDateMedia Dating Software?
Yes, FarmersOnly.com uses iDateMedia Dating Software since 2005.
What makes the best dating software for 2022?
More features to accommodate more online users. Features like Live Video Chat, Instant Messenger and more.
Do you get free hosting with dating software?
Yes, all dating software customers get free lifetime hosting.