Now included in the dating software Premium and Platinum Packages is the iDateMedia Reputation Management Addon Tool. This allows you to take your user reviews and profile them on your site reviews page and get indexed by Google giving your dating site more exposure. Here's how it works.
Reputation Management Addon
Now integrated into the Premium and Platinum Packages, you can collect your dating site user reviews and showcase them on your dating site. Your dating site users can review your dating site one time as a free user as well as every subscription they purchase or renew they can review each transaction. This allows your members to continue to review your dating site. These new user reviews will show up on the reviews page located on your dating site and indexed by Google thus giving your dating site more exposure. If you're doing right by your members then this will only increase your dating site member base as well as your revenue. Do you have a Niche Market Dating Site Idea?
Consumers Are Influenced by Both Positive & Negative Reviews
Over 90% of Consumers Trust Reviews
More Reviews Equals More Revenue
Reviews Have an Noticeable Effect on Revenue
A Few Reviews Are Still Better Than No Reviews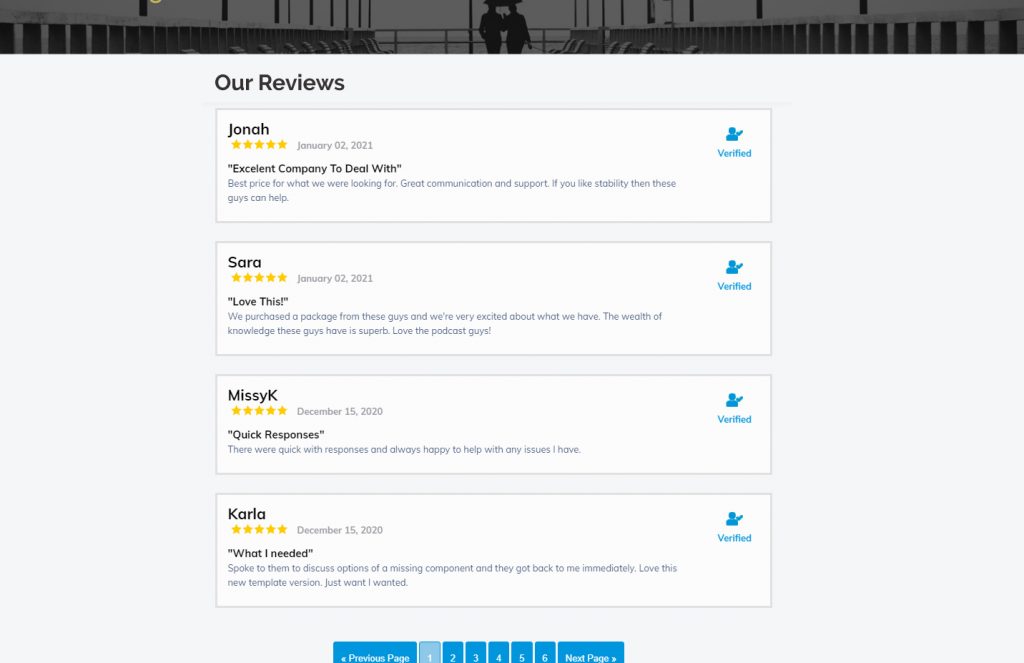 Before users join dating sites they do review searches. If they find bad reviews about a dating site then they're more inclined to pass on your dating site. If you don't have reviews users who are searching will more than likely pass on your dating site so having reviews is key as well as having good reviews.
What Does This Mean?
With more and more people looking for reviews on dating sites before they join, it's critical that you have reviews for your dating site. Good reviews means more revenue. It's just that simple. No reviews and you're passing up on not only members and their profiles but you're also missing out on revenue. That's leaving money on the table.

How Does It Work?
When members join your site they can leave a review of the site as well as all the monthly subscription transactions that they buy. Those reviews are then sent to your admin area under the Reputation Admin area. You don't want spam reviews so you can delete those spam ones. Once you process the reviews they show up on your designated review page. That page includes the first name, review title, review description along with one through five stars. The date is also attached to the review.

Other Dating Software applications might sell you some dating software but iDateMedia has been in the business of making dating sites successful. Check out our Dating Software Demo.
Got questions? Feel free to call or email us.
Reputation Management FAQ's
Can reviews help your dating site?
Yes, more and more people are searching for reviews for dating sites before they join. Having good reviews equals more revenue for your dating site.
How do I upgrade to that version that contains the reviews?
Once you get the reputation management addon simply contact us and we'll install it for you.
How many people look for reviews for dating sites?
Over 90% of dating site members research dating sites looking for reviews before they join. Not having reviews means you're leaving money on the table. The iDateMedia dating software now includes it.