Have you been looking for ways to earn more dating site revenue from your niche market dating site? Below you will find a few ideas for additional dating site revenue.
Matchmaking Service
Not only can you run your dating site but you can also offer a value add service where you charge members a premium fee to do the matching for them. This is a good idea for those dating sites that have over 500 members. This whole concept works exactly as a professional match making service.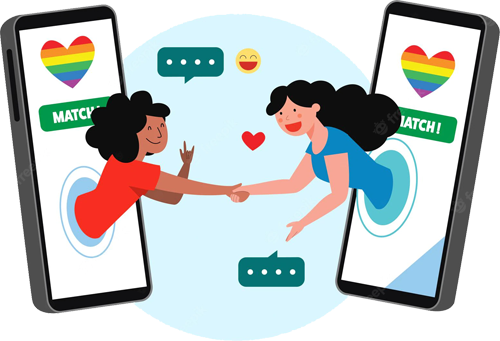 What you need to know is that every successful matchmaking service is only successful because they have the clientele to market to. They simply get a profile filled out by one of their clients and they search their own database of people and personally introduce them. They do some secondary screening then they set up a meeting for them. They charge a premium fee for this. On average, Matchmakers charge anywhere from $2000 to $5000 for the matchmaking service. Now I wouldn't charge that up front. I would at least start with a lower fee then as it becomes more successful then you can adjust your prices for the service.
To set up this type of site, simply add a new page or create a new site that is dedicated to a matchmaking service. You can Google matchmaking sites to see the type of verbiage they use and you can create the same. Then send a newsletter to your members letting them know about the personal service. You'll be surprised as to how many people want this service.
The biggest bonus for this is that you're already a dating site and you have members. Time to play cupid and get paid for it. For an example check out AllenDatingSolutions Matchmaking Services.
Google Adsense
This additional dating site revenue idea is based on those free dating sites. If you run a free dating site then you're probably looking at ways to earn revenue. That's where Adsense comes in.

Because the Dating Software has banner space, you can create a free Google Adsense account and show ads and get paid for impressions of ads and clicks on ads. Google will determine what type of site you are and show related ads. The truth is you're going to have people leave your site. That is called Exit Traffic. Why not have them click a link when they leave and you get paid for it? That's how Adsense works.
Now this only works if you're a free site or you're a freemium style site. You shouldn't show ads to users that pay.
Lifetime Membership
The average dating site user spends around 3 months on a dating site. If you're charging $20 dollars a month then on average you're going to get around $60 dollars from that member. By offering a Lifetime Membership, you are doing two things. One, you are letting them know that sometimes things don't work out and that with a Lifetime Membership, they pay once and can come back if things don't work out. That's called the "Warm Fuzzies" and people like the personal touch. Two, where you were only getting $60 dollars, now you're getting over that. This is because if you price a Lifetime Membership at $149 then you're getting over double the amount that you would normally. You'd be surprised at how many people take advantage of that deal.
In Closing
By adding value add services like Matchmaking Services, Adsense and a Lifetime Membership, you'll be increasing your dating site revenue and after all, isn't that what you got into the dating business for? Yes, it is. 🙂