iDateMedia is pleased to announce that version 10 of the iDateMedia Dating Software has been released. Along with a brand new redesign of the whole software along with new features there's a brand new responsive template called "Corest".
Version 10 of the dating software includes a brand new look as well as the following new features:
Brand New Redesign
New User Permalinks
User Header Custom Image
User Status Update
Two New Menu Bars
Virtual Gifts
Dashboard Profile Stats
Reputation Management System
User Friend Updates
Gifts Admin Feature
Menu Bar Admin Feature
New Admin Layout
New User Dashboard Menus (AJAX)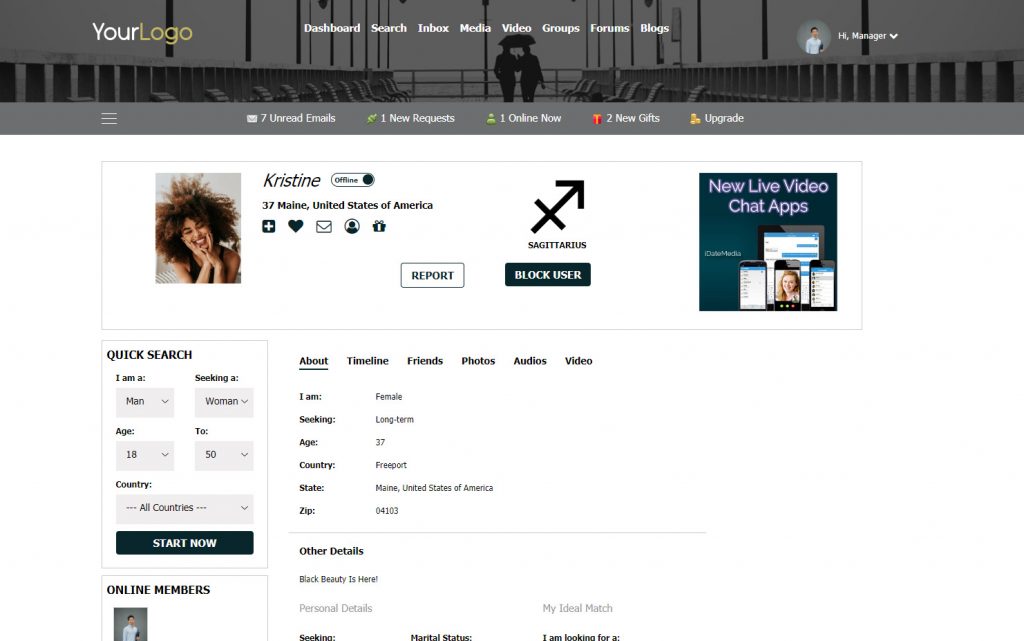 Along with these new features and functions, the brand new user side layout has been designed with responsiveness in mind. All menu areas on the responsive design have hamburger menus. This is designed to free up menu space while on mobile devices.
You will notice that there are three different hamburger menus. One for the top menu (Top Right) and one for the custom user menu (Left) and one for the user dashboard menu (Right). These are designed to help users navigate the new responsive areas.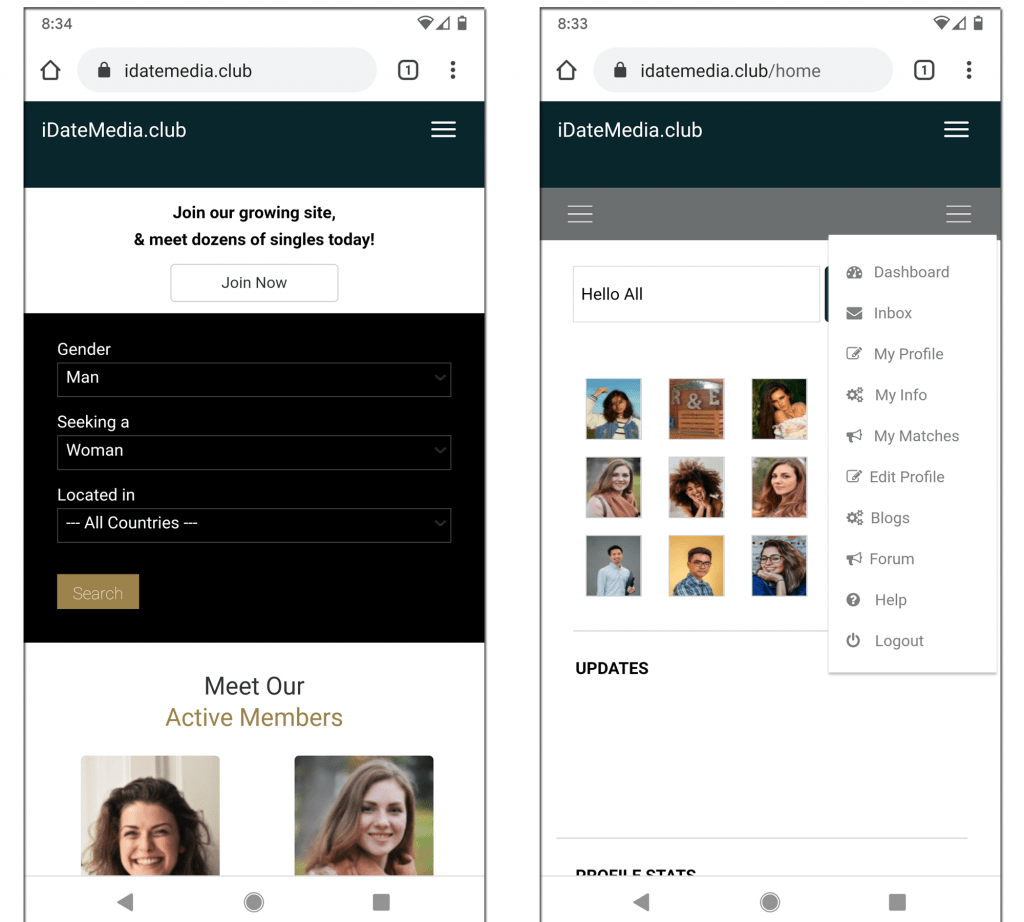 The admin area has been redesigned with ease and comfort in mind. Now you can get to the area that you need to quicker and with less effort. Each menu area drops down to show the items in the section.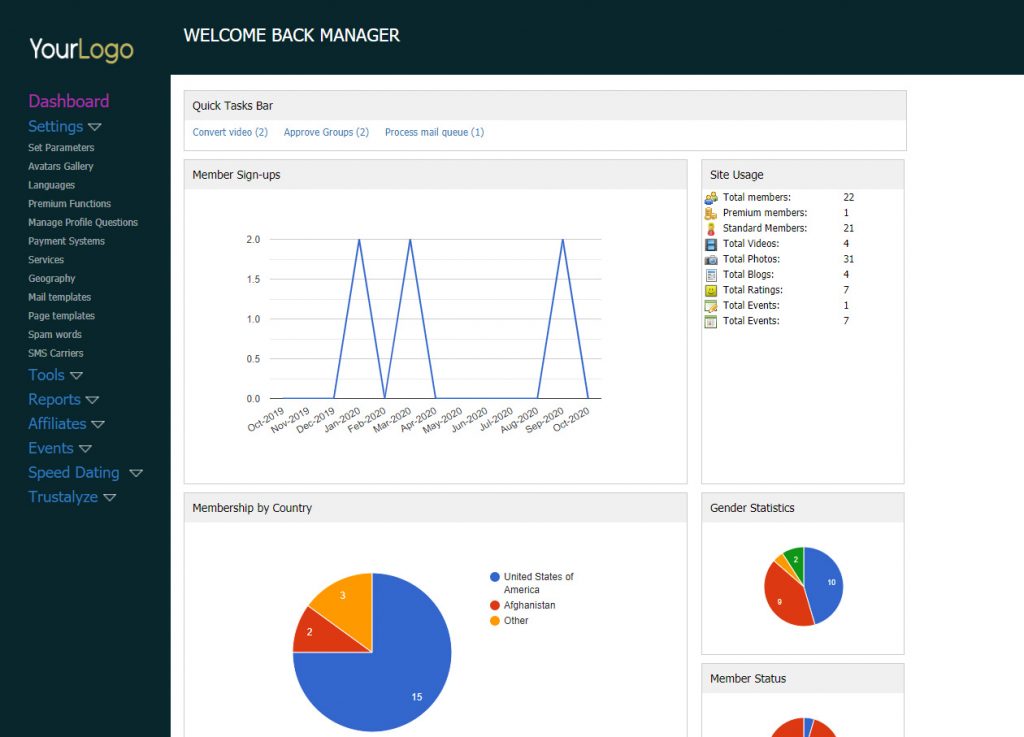 These new features, functions and template make up the brand new, fully redesigned iDateMedia Dating Software version 10.
Be sure to check out the version 10 dating software demo.