While generic dating sites are still popular, other types of dating sites are even more popular and those are niche market dating sites. And a very interesting niche is a dating site for farmers.
As someone who grew up on a farm in Louisiana, I can tell you from first hand experience that dating someone that works or lives on a farm is really kind of amazing. All my friends growing up lived within a 10 mile radius of me and all those things you heard about what takes place on a farm, well, they're true. For a guy, nothing beat dating farm girls and from what I heard it was the same for girls who wanted to date a farm boy but I digress. 🙂
Why A Farmers Dating Site?
There's something about the country. If you've never lived or visited the country where you'll find corn fields, wheat, soy beans, cattle, horses and small farm houses then you're missing out. Just taking a ride on the back 40 alone is amazing.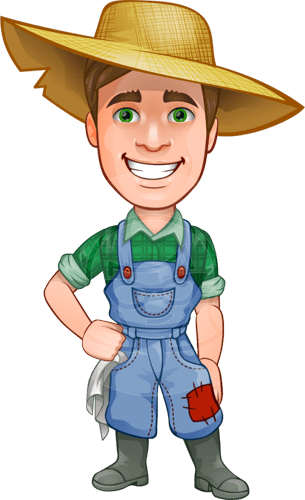 Believe it or not, farmers need love too. Between the planting and harvesting and all the work that goes on between them, farmers do find time for love and romance. And despite what you might think, farmers do have internet access. It's not all backwoods and sticks.
Just like any niche dating site, starting one is fun and if you treat it like a farm by working it and marketing it then you'll reap the rewards of running your own unique ecommerce business.
And lastly, another reason to look at farmers style dating sites is because of the success of one of our customers, FarmersOnly.com. The worlds largest farmers dating site.
Should I Start A Farmers Website?
If you're a farmer and you're looking to start a dating website then starting a dating site for farmers wouldn't be a bad idea. Sure there are a few farmers dating sites out there but being able to refine a farmers dating niche is what is key. You can start a farmers dating site around many different things to make the niche a super niche. For example, you can start a farmers dating site around specific areas like farmers and hunting, farming and wine and of course the redneck pastime of 4 wheel driving (Mudding). The possibilities are endless. Being able to refine a niche is another great way to break into the farmers niche. If this is something you love then starting it will be just as fun.
Do you live on a farm? Do you enjoy living on a farm? Then you could start a dating site around it. Whether it's a dating site geared towards those that raise cattle or those that grow corn. Starting one is easier than ever and only takes 30 minutes.
Starting one is more affordable than you think. While other overseas dating software providers will charge you thousands, you can get the same software here at iDateMedia at a fraction of the cost. Plus it's made right here in the USA.
Farmers Dating Site FAQ's
Can anyone start a farmers dating site?
Yes, anyone can but having experience living on a farm is much better that not having that experience. Not being knowledgeable about farms will make it difficult to run a farmers style dating site.
Are farmers dating sites profitable?
They can be if marketed the right way. You need to know a few things about farming to start one but profits can come.
Can I get free hosting with my farmers dating site?
Yes, we provide our customers with free lifetime hosting, free upgrades and free support.