At iDateMedia we're all about great features and functions that work and in this case look good. We've made some major changes to the dating software and here's just a sneak at one of the new pages.
New Dating Search Page
This is the new search page. Well, not entirely new but the image you see here is only part of it. It's significantly better than this but this new search page gives you the idea.
So what makes this search page so nice? I'll tell you. When a male logs into the site he will see a different kind of search page than the females get and visa-versa. These are designed to be gender specific so you can change them if you wish to match your genders. It's just a great way to showcase a custom search paged based on genders. We think it's pretty sweet.
This is just one of many new enhanced functions we've added to the new dating software. We have a lot coming in the next few weeks so stay tuned for more updates on the software.
New Dating Templates
By looking at this new search page you'll see a new template design that we're releasing. This is a new responsive template that is awesome on the eyes.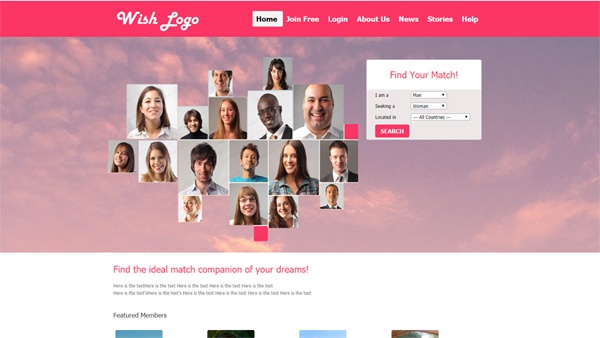 We reached out to a lot of our customers and that ones that replied agreed. This new template (Wish) is the best one they've seen. Most stated that they love the new look and that it's responsive.