If you're looking for dating software reviews you kind of have to go all over the place to find them and most the sites like TrustPilot, SiteJabber and others are not verified reviews. In fact people often post fake reviews to those sites.
Our Dating Software Reviews
When it comes to pleasing your customers, iDateMedia has done it in a way that no other dating software provider has done and that is a 4 start average rating and NOT one negative review from our customers. You can't say that about our overseas competitors. Simply view those guys reviews and you'll see why iDateMedia is different. We treat our customers and frankly our dating software differently.

With being in the dating business for over 20 years we have learned some things and that includes having the right dating software and the right customer service.
The iDateMedia dating software has the features you need to run a dating site. As we have stated in the past we don't add fluff just to sell dating software and that is what our customers need and want and since we provide what our customers want that's how we get the best dating software rating in the industry.
Keep Dating Site Customers For Life
Customer retention is a word that we don't take lightly. We don't want a one off customer. We want a customer for life and most of our customers stay with us simply because the software works and the support is not only professional but just can't be beat.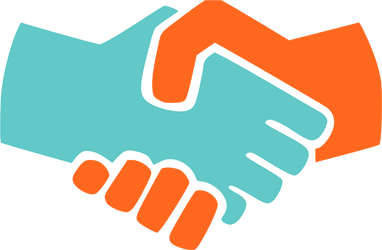 You can simply look at a few of our customers and see for yourself. Case in point. You can look at ThaiLoveLinks.com, they have been using our dating software since 2005 and they are the biggest Thai dating site on the internet. Why? Because the software works. It's just that simple.
The key here is to provide more than just dating software. If you provide amazing customer service that is fast and easy then you can retain customers. If you help dating site owners market their dating site and help them be successful then you can keep a customer for life. That's just how we do things here.
Why Dating Software Reviews Matter
Simply because there's a lot of crap out there. There are a few dating software providers that are scammers. Let's not even mention how bad free dating scripts can be.
You can't take large review platforms at being real. As I mentioned above there are a lot of fake reviews out on those sites so determining what is real and fake is hard to do. It's up to you to do your homework in terms of researching the company. For example, are they located in the US when they say they are? Be sure to read our dating software comparison to see who is where and what they offer.

The bottom line on why it matters comes down to money. You don't want to get scammed out of your money because you sent it over to some Eastern European country. You also want to make sure your dating site works and that the provider has your interest at heart.
The biggest takeaway from this post is to take the customer service that we provide and spin that into your own dating site. By always listening to your customers and keeping track of what is going on with your dating site then you'll do well. Always be up front and honest and don't try to scam your customers. Do the right thing and you'll do well.
If you want the right software and have questions then give us a call.
More Dating Software Review FAQ's
Can you trust reviews on Sitejabber?
Take them with a grain of salt. Reviews on those large platforms are not 100% confirmed and that opens the door to fake reviews.
What do you look for in real reviews?
Real reviews from real customers will sound like real customers. They won't sound manufactured or bot like. Look for all 5 star only reviews. That sends the wrong message and could be a fake.
Are there any big sites using this software?
Yes. The US niche dating site FarmersOnly uses our software along with other sites like ThaiLoveLines.