When starting your very own unique online dating website you'll need the best online dating software and since we're at the year 2020 then lets get you the best dating software available.
What Is Online Dating Software?
Online dating software is a piece of dating software or dating scripts that been designed to let you create any type of dating site. From general dating sites to the real money makers called niche dating.
Dating website software comes in many shapes and sizes but the gist is that you only need one dating application provided it has what you need to run a successful dating site.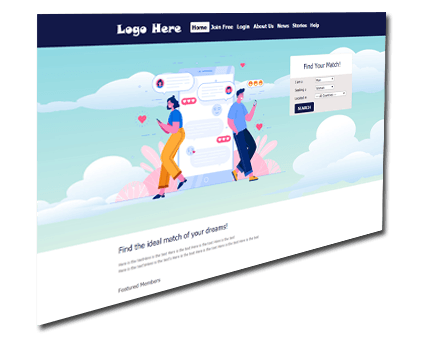 While there are tons of fluff out there, iDateMedia is proud to say that no other dating software application runs more widely known niche market dating sites including the biggest farmers dating site called FarmersOnly.com.
Why Is It The Best For 2020?
Dating software has changed over the years but what hasn't changed are people's desire to find a mate and for that reason there will always be a need for dating software.
So for 2020 the need is simply a great dating site that is geared towards the niche that people want. So the niche also makes it the best. Simply because people want some options. Sure you can start a Christian site but there's already tons of those and people want more. They want to see niches that are more than one category. For example, starting a Christian dating site geared towards motorcycle lovers and pet lovers is going to do better with people because you have more people looking for different options. Starting a dating site around these options is going to make the year 2020 known for the diverse niche dating options and we're here to help you get there with them.
What About Security
Yes, security is key. More and more data breaches keep happening with different types of sites including dating sites and community/social sites so the trick here is to ensure a few things. Here's a short list of things to do with your dating site in 2020 to ensure proper security.
Change your passwords monthly.
Use letters and numbers and special characters.
Change your database username/password every couple months. Takes only a minute and creates better security for you.
Ensure all fields have been santized to ensure that XSS is not an issue.
Don't save usernames/passwords in your emails.
Change your cpanel passwords every couple months.
Don't get someone on Fiver to work on your site. They can steal your stuff. Use us.
Backup your site every day. Backup is very cheap and you should be doing it and retaining a 30 day copy which means you can go back 30 days to restore if you have to. Backup database and files.
Use a reputable hosting company. Not some cheap hole in the wall hosting company.
Be sure to check out the dating software features and our dating software demo.