Dating website software is a dating software CMS application that allows you to start your very own unique dating site to make money from.
What is a Dating Site CMS?
The word CMS stands for Content Management System and when you add that with dating you get a fully encompassed dating software application that lets you create your own dating site geared towards your hobbies or special interest.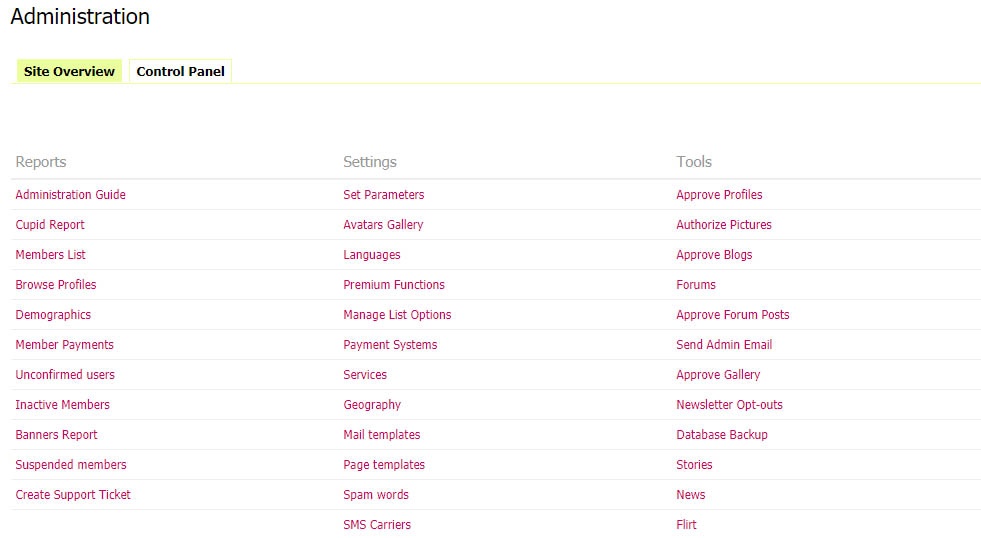 The CMS system lets you change your profile questions, write blogs and articles and setup your dating site how you want. It's all self-contained inside the software. There is no other software required to run your dating site.
Dating Website Software Features
While most dating software providers will dump in as many dating software features as they can as a selling point, iDateMedia does not. Over the years we've included the exact dating features you need to be successful. Anything else is what we call fluff. Stuff you don't need so why pay thousands of dollars for dating website software when you don't need to.
The main features you need in a dating software application are search, advanced search, matching algorithms, live video chat, instant messenger, profile builder and internal/external email. Those are the basics you need.
Other features that you need are payment gateways. If you're running a free dating site then you need ad space and if you're running a paid dating site then you need payment gateways like PayPal, 2checkout, ccBill, AuthorizeNet and others. Check out our Free or Paid Dating Site post.
Other features that are in the dating software but are not required to run are winks/flirts, who viewed me and some social networking components like groups, forums and classifieds. All of which can be turned off via the admin area.
Types of Dating Sites to Start
The markets for dating sites is going to be endless. This is because you can add your favorite hobby to your dating site. If you like micro breweries and travel why not start a site around that? You can mix and match dating site markets to create tons of different niches.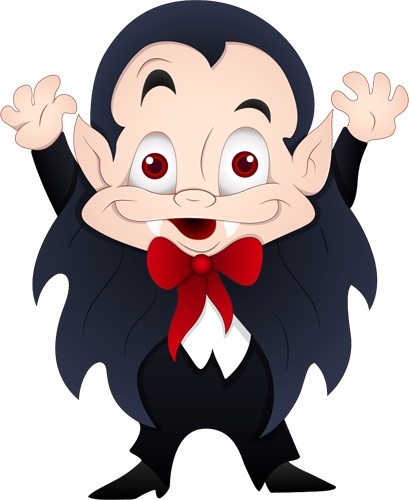 Trust me when I say you can start any type of dating site. There's a guy out there that owns over 300 niche market dating sites. From truckers to mullets and everything in-between including all all things, vampires. Yes, there's a dating site out there ready for you to create. You just need to have the idea and the domain name and we'll take care of the rest.
So the question is should you start a dating site?
What About Free Dating Scripts?
As in the previous post about Free Dating Scripts, you want to steer clear of those types of free downloads. Most are filled with malware that can only harm your site and reputation.
In the end you want a stable dating website software solution full of the features you need to run your dating site and no fluff!
Get started today with iDateMedia's dating software solution by checking out the dating software demo.
Some Dating Site Software FAQ's
Should I get free dating software?
No, most of the free dating software you find on the internet is full of malware. So you want to stay away from free dating scripts.
Can I start a dating site around my hobbies?
Of course you can. In fact, it's highly recommended. Simply because if you like boating and drinking wine and you start a dating site around that then you really won't get bored with it. Creating dating sites around hobbies is the best type of dating site to start.
What dating site features should I be focused on?
The main features you're going to want in your dating site are internal and external emails, live video chat, advanced search and a good payment gateway. All of which you'll find in our dating software.
Is it hard to get started?
Starting your dating site is not hard at all. You just need that desire to start one and it's more affordable than you think.