The first thing you should know is that email campaign websites like MailChimp, SendGrid, MailerLite and others will not allow you to send a dating email campaign. What we'll show you here in this post is how to avoid these email service providers and use your own without the risk of blacklisting your dating domain.
Can I Use MailChimp?
MailChimp like other email campaign service companies refuse to allow dating email campaigns. This is due in large to the number of spam complaints and bounced emails that the service provider has received so just like advertising a dating site on Facebook, these companies no longer allow it.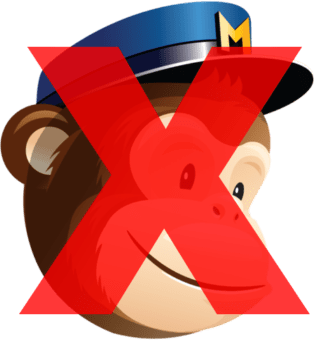 If you try to use these email service providers they will not only not send your campaign but they'll ban you from using their services all together.
Sure you can find some email service companies in foreign countries that offer their email services but we've tested these and what we saw was less than 1% delivery rate. These types of email blasting providers are located all over Fiver so steer clear and don't use them. There's a better way and I'll show you exactly how to do it.
How Can I Email Market My Members?
This setup is easy to do and I'll break it down for you in the steps that you can follow. It requires two IP's so be sure to contact your hosting and get that extra IP address added to your account. Now this won't work with shared hosting so be sure your hosting is either a VPS (Virtual Private Server) or a dedicated server. The cost of VPS is around $50 dollars a month and a dedicated server can run around $100.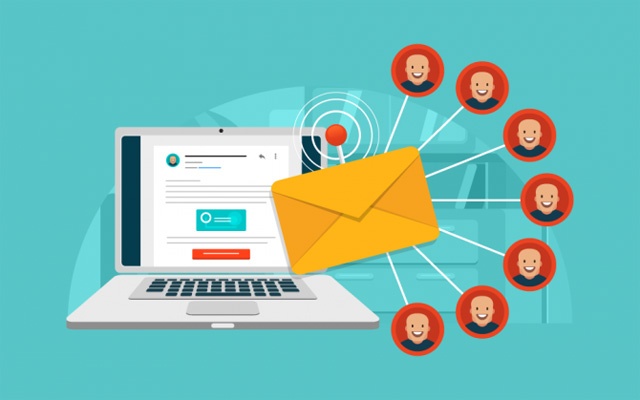 The idea is to install your dating site on one IP and then install the dating site again on the second IP. This basically gives you two dating sites. You don't need a second domain for the second IP. You can use just the IP.
Once the dating site is installed on your main IP, which we'll do for free, you can have us install it on the second IP.
Of course you'll need a lot of members before you do this so if you're a new dating site be sure to focus on building up your member base. Once you get a few thousand then you can start sending email campaigns to these members.
Within the admin area of the dating site you'll find under Tools a menu item called "Extract Email". Set the range you wish to use and export that to your computer. This will be a CSV file that you can open up and copy all the email addresses out of and paste them into a text file and call the file email.txt. Upload that file to the root of your second dating site (public_html).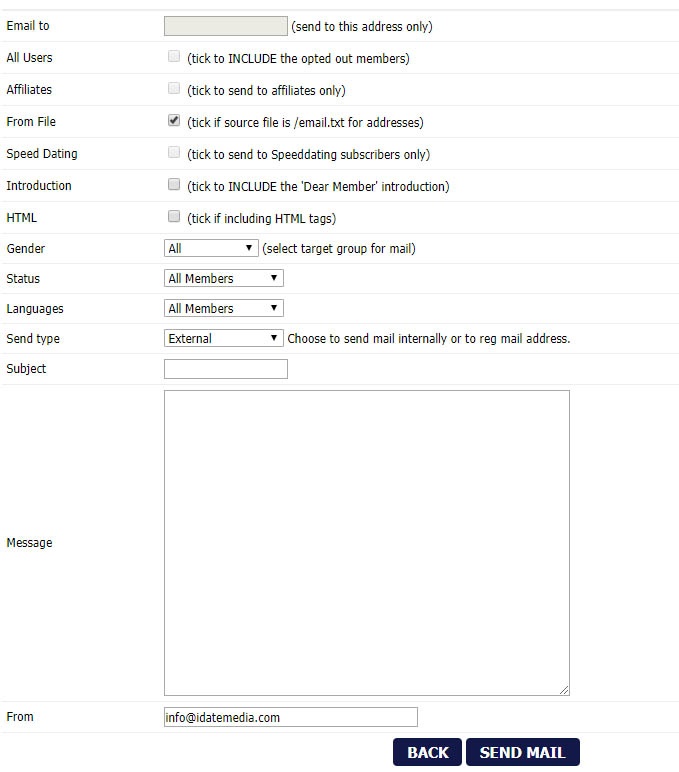 Login to your second dating site and go to Tools, Send Admin Email. There you will want to check the box "From File" as described in the above image. There you add the subject as well as the content of the email. You can use text or html in the content area.
Once you have the campaign ready to go all you need to do is click Send. This tool will send your campaign out one email at a time. This is good because you don't want to send them all in one batch. You can get blacklisted for sending out too many at one time.
Here's a short YouTube video to show you the navigation to where to find the Email Export/Send Email function.
Should I Clean My Email List Before Sending?
Yes, you should do that. You won't know if the emails are bad or not so cleaning is essential. By bad I mean that the email will bounce and that means the email doesn't exist. There are cleaner sites out there that are very cheap. They will clean your email list so that it won't have any bounces and low bounces are a good thing.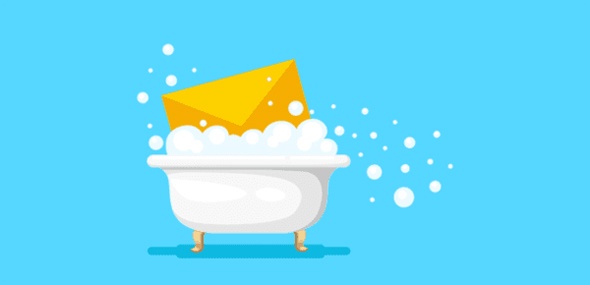 Not only will a low bounce rate be good for you but you'll know you've got a great email list that you can use to market premium features to. Remember the saying, it's all in the list.
Your dating site members are what the marketing folks call a lead. A lead is someone that you can market to and if that lead is a good email then you're in a better position to reach them and promote your services.
NEVER BUY EMAIL LISTS!
Don't ever be tempted to buy an email list. Sure it sounds great since it's all cheap but those email lists are bad news. Most will bounce. They are sold over and over a hundred times or more so don't do it. Step away from the Buy Email List!
Never get a list from anyone else either. Your email list should come from your members and your members only. Don't take your members from one different dating site and use them on a different dating site either. This will cause the same problems.
To summarize, you can use this above technique to send email from your secondary dating site and you won't run the risk of blacklisting your main domain name. Sure it's possible to get the second IP blacklisted but you can always get another IP. You can't get another domain name and you shouldn't want to anyway.
For more marketing tips check out our Dating Site Marketing Tips for 2020.
If you need help setting up your second dating site on a second IP then contact us and we'll get you squared away.