We've been building dating sites since 2001 when we started our first dating site in Los Angeles. This was in a world where dating software didn't exist. Fast forward to 2020 and you have many options but where iDateMedia differs is that we not only sell dating software solutions, but we help our clients market, grow and brand their new dating sites.
Dating Site Owner Scammers
Every so often we get questions from potential customers about how they can use fake profiles to email real members. That is not only unethical but it's also illegal. Dating sites that dabble in fake email and fake profiles when caught pay a hefty price that includes thousands in fines and jail time. If your intention is to scam people then we don't want any part of it. I'm sure some overseas dating software providers don't have a problem with that but we're only interested in customers whom are wanting to start a legit dating site.

These types of sites and their owners are a dying bread and their dating sites don't do well at all. This is because once their dating site reputation gets out there then no one will want to use it because who wants to be scammed by a dating site? No one!
Legit, Trust and Transparency
Are you looking to be a transparent dating site owner? Yes? Good. Then you've come to the right place. We want to help you grow your dating brand the right way. We're going to help you do all that you can do to show your potential customers that you're legit and you're on the up and up and that you have their best interest at heart. If you're looking to be evil then you can move on…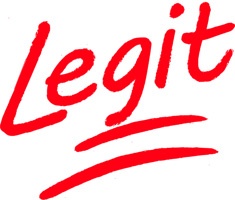 There are thousands of dating sites out there and you will need to stand out in a crowd. This means you can't hide your domain contact details with a privacy block. What do you have to hide? Sure you can use a different address if you work from home but hiding your domain contact details will send the wrong message. Stay transparent!
Don't bury your contact details on your dating site. Far too many dating site owners think they can bury their contact details so they don't have to deal with their customers. You do NOT want to do that. You want your member base to be happy and making them jump through hoops to contact you sends the wrong message so make contact details available at the bottom of your dating site.
Clearly you're dating site is a reflection of the things/hobbies you're into. You won't be starting a Christian dating site if you're a Buddhist so be sure the niche is something you're into. Not only will it be fun but you'll be earning revenue from something that you actually do and like.
Being transparent means being open and honest with your dating site members and those guest coming to check out your site. This means you should have a personal explainer video on your front page or about page. Get in front of the camera and explain a few things to your potential members. Here's a list of things to talk about.
Explain who you are and why you started your site.
Explain what types of people you're looking for to join your site.
Explain to them that you're here for them.
Explain that you're not going anywhere and that your mission is to help them find the right match for them.
Explain how they can use the features of your dating site.
Tell them how they can contact you by including email and phone number.
These are just a few things you can do in a video to capture the attention of the consumers looking to join your dating site.
It's All About Trust and Transparency
The objective when starting a dating site is to do something you love and make money from it and if you're going to make money then you're going to have to be trustworthy and transparent and that means issuing a refund upon request.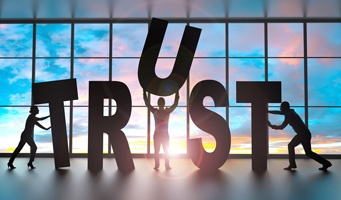 Spell out your terms and conditions on your main page possibly as a FAQ on the page. Let them know how they can get a refund, cancel their membership and remove their profile. Not doing this will create costly chargebacks for you.
When members tell you that someone is asking for money then you need to immediately take action. Be sure to also post on your site about not giving anyone they meet money.
You need to be able to allow your members to leave feedback and reviews. The iDateMedia dating software includes the Reputation Management System that lets your members review your site and each membership upgrade transaction.
In Closing
Be the good guy/girl dating site owner. Do the right thing. Do right by your members. Be open and honest. Exhibit trust and transparency. Do those things right and you'll grow your brand and your revenue.
I'll leave you with a quote that's been around on the internet for a while. Don't know the author but it goes like this:
"Be a good human being. There is a huge opportunity in this area and very little competition."