First and foremost, did you know that online dating is a 2 billion dollar a year industry? Yep, that's B for billion and some even put the global estimates over 4 billion. Yet another B for billion. That's a lot of single people and a lot of those single people are in search of professional matchmaking services.
What Are Matchmaking Services?
A matchmaker is a person who arranges dates, relationships and marriages between other like minded people. They basically play cupid. They look in-depth into a person's background, work, hobbies, ethics, culture and other things to determine what other individuals might be a match.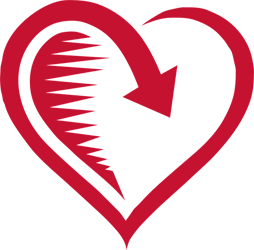 Professional matchmakers can charge anywhere from $1000 to $5000 dollars and above. Of course this really depends on where you live. Matchmakers in New York city will be more expensive than matchmakers say in Houston. It's just like rent prices as location dictates prices.
Can I Offer Matchmaking Services To My Members?
Yes, of course you can hence the reason for this post. Over the last 20 years we've been to many dating functions like iDate where professional matchmakers either speak or mingle so we've learned a few things about their services and now we want to pass these on to you in the hopes that you can bring more value to your dating site by offering matchmaking services to your members. This is designed to bring more revenue into your new dating site. We'll break it down for you.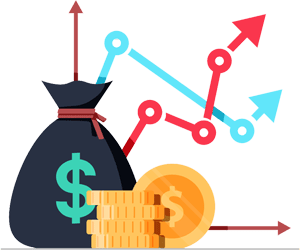 First here is a list of the matchmaking services you can provide your members.
Date Coaching
Dating Site Profile Creation
Public Introductions
Feedback Analyzing
Rinse and Repeat
Date Coaching – Dating coaches offer coaching to improve their clients' success in dating, relationships and eventual marriage. This is done through conversations, behavior modeling, and role playing. Basically a dating coach trains their clients to meet, interact and attract other romantic partners.
Dating Site Profile Creation – Creating the right profile is essential. Just as much as the photo that your members will put on your site. It's critical that to be effective and get the best possible matches that the profile be created the right way. Offering these services will help your members feel comfortable with other members as well as help your dating site overall in its reputation and revenue.
Public Introductions – This is where you can offer your matchmaking services to help people meet other people in public settings. This involves ensuring that the member is not wearing cutoff shorts and a tank top. Professional matchmakers ensure that their clients are properly dressed for the occasion. They will also help pick the meeting place. Don't let your members pick a dive bar unless both parties are interested in dive bars. It's all in who the client is and of course the type of dating site you're running. A Harley motorcycle lovers dating site won't want to meet for high tea if you know what I mean.
Feedback Analyzing – This is a crucial part of the matchmaking process. In order for your members and you to be able to adjust the matchmaking service you have to have feedback from your clients. If they bombed on the first date due to how they were dressed or what they said then you need to know that. If your client said the wrong thing then you need to know that. Analyze everything that happened on the date and adjust your tactics for the next date. It's all in the feedback.
The idea here as a matchmaker is that you need to keep doing it hence the term rinse and repeat. Your customer is paying you a lot of money so don't let them down. Keep on getting busy.
How Can I Offer This On My Site?
If you're looking to take your dating site and add professional matchmaking services then you'll need to create a new page (landing page) for it. This is the page that shows and explains your matchmaking services. If you need help setting up that page simply look at other professional matchmaking services and model yours after theirs. Don't steal their images or text but rather use it as as guide in creating your own unique page. If you're still unsure of what to do then please contact us and we'll help you setup that matchmaking service page.

In closing the professional matchmaking service is a unique service that you can offer your members. This would be added revenue for your dating site. No other dating software provider can help you offer more revenue creating services like this and this is what sets iDateMedia apart for other providers. We're here to help you make as much as you possibly can.
Tips To Offer Your Members
Here are some tips you can offer your members when going out on first dates.
Don't brag
Be yourself
Don't judge
Be vulnerable
Don't make comparisons
Stay in the moment
Listen and be curious
And don't be needy.
These are just some of the tips that your need to convey to your members when going out on dates.
Other Professional Matchmaking FAQ's
Can I offer matchmaking services on my website?
Yes, in fact we encourage you to do this for it can bring in more revenue for your dating site.
Do I need to be licensed to be a matchmaker?
No, not at all. You don't need any license to be a matchmaker unless you want to create a company around it.
What can I charge as a matchmaker?
Most matchmakers charge anywhere from $1000 to $5000 and even more depending on the services and location. Matchmakers in New York charge more than those in Houston.