Starting a dating website is not only fun but it's exciting too and when you start one around your favorite hobby or past time then that can make for some exciting and fun times. So in this post I'm going to explain what a dating website clone is and why you shouldn't start a generic clone dating site but rather something like it but in a different market. I know it's a little confusing so I'll explain.
What Is A Dating Website Clone?
A dating website clone is where you build a dating website based on another dating website. Maybe you're looking for a match.com clone or a pof.com clone. By building a dating website like one of those you're essentially building a copy of it but while it might be exciting to start a clone of one of those dating sites, the reality is that you shouldn't clone it. Making a copy of one of them won't make you any money and could hurt your online reputation as well.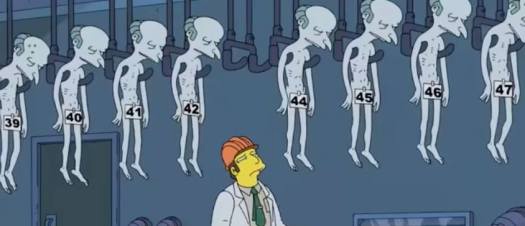 There are many dating software clones out there. A simple search will show you dating software clones for popular sites like Bumble, Grindr, Match and so on. You don't want to start a dating site that is already out there. You won't make any money from it and you'll just be spinning your wheels. You want to create a niche market dating site that is not like the others. For example, say you want to start an Asian dating site, well, there are plenty of those so dive down a bit more.
Maybe you like a certain type of Asian culture, why not start an Asian dating site around a specific culture. Maybe you love Japanese sake so you could start a Japanese dating site for those that love Japanese sake. The key thing here is to start a super niche dating site. A dating site that is a niche but taking to a different level. Maybe you like hunting and motorcycles. So you could start a dating site geared towards hunters who love riding bikes. You could also expand upon that and create one just for Texas. Again, the possibilities are endless.
Are Clone Dating Sites Expensive To Start?
No, not at all. You first need a desire to start one then let iDateMedia take control of the rest. We'll install the dating software on our hosting (Free lifetime hosting for premium package owners) and setup your pages how you want including logos, text and images. We basically take care of everything so that you can focus on building up the profile base on your new niche market dating site.
Changing text and images on a super niche clone dating site is extremely easy. You just need to stick to two rules for images and that is the new image you're looking to use should be the same dimensions as the one you're replacing. Download the image and hover over it or right click and you'll get the size of it. The second is that you should save it as the same file name that you're replacing. That way you overwrite the old image with the new. Clear your browser cache before viewing your site so that you can see the new image you replaced. In Chrome simply hit CTRL plus Shift plus Delete all at the same time and that will bring up your browser cache settings. Only checkbox the Cached Images and Files. That way you don't delete any other browser specific stuff like cookies, passwords etc…
Things To Watch Out For
If you're hell bent on creating another pof or match dating site and you're not going to listen to reason then here's a list of things you'll need to watch out for when looking to clone a major dating site.
You'll run into legal issues for copyright infringement
You'll run into problems trying to get traffic
You're not going to be original and people will know it
Supporters of those sites will target your reputation
Most clone dating scripts are full of bugs
Free clone dating software can contain malware
You'll need more money for marketing generic dating site
Those are just a few of the problems you're going to run into while trying to clone an existing dating site so steer clear of it and create a dating site that is different and unique and build it around something that you potentially know about. If you're into hiking and love camping then start a dating site around it. Remember, niche is the key and super niche is the real way to go
In Conclusion
Don't clone a dating website. Contact us before you do anything so that we can guide you into making the right decision. We've been doing this for over 20 years and we know this industry and we know it well. We'll help you come up with the right angle and the correct approach for creating a dating site and for the love of all things holy, don't download any free dating scripts.