When it comes to dating software there are 10 must have dating software features that every niche market dating site has to have.
1. Internal/External Email
When it comes to a successful email system you need to have internal email for your members and external email to notify all members of the internal emails. Don't make the mistake of putting members email content in the external emails or it will defeat the purpose of a paid dating site.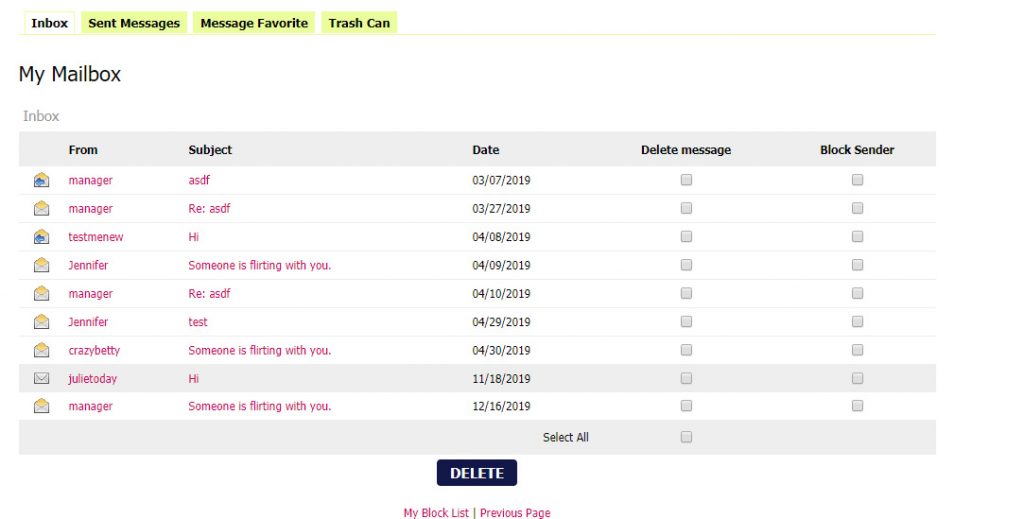 Examples of external emails would be flirt notification, internal email notification, registration complete emails and system emails from the admin of the site.
If you're looking to send out monthly newsletters from your dating site, don't do so from the same IP as your main domain. You don't want to get your IP of your main domain blacklisted for potential spamming so send out emails via a 3rd party email system like MailChimp or MailerLite.
2. Search/Advanced Search
Another feature that you have to have with your dating site is search and advanced search. Your members have to have a way to find each other. You want a simple search for those looking to find matches quickly and the advanced search for those who want to refine their matches based on certain criteria.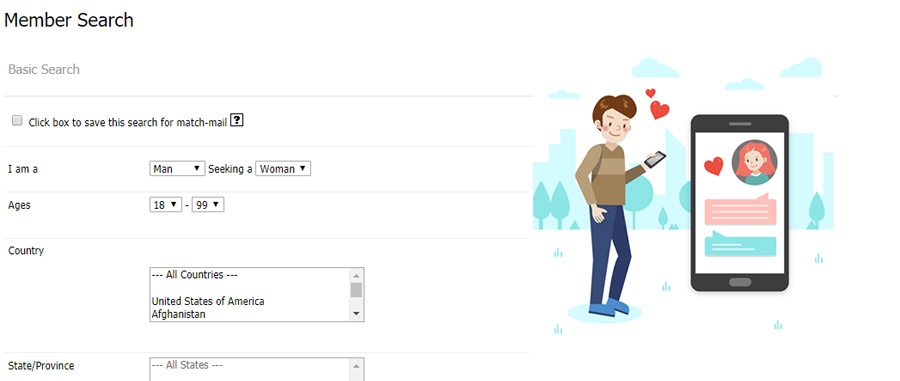 You want a quick search on your home page as well as on your main search page and advanced search page. Keep the advanced search below that so that people can decide for themselves which search area to use to find their matches.
3. Live Video Chat/Instant Messenger
Having a live video chat system is a must. Sure a photo or group of photos can show potential members what members look like but members want to see each other in real time. Having a live video chat for them to do one on one is essential and required. If you don't have it, get one. iDateMedia has live video chat built into the dating software.
With live video chat users will want to reject certain members. Maybe they don't want to chat at that moment in time so they can reject the incoming live video chat request. That way people can choose when it's appropriate for them to do a live video chat session. Encourage people to be ready for live video chats because first impressions are crucial in the online dating world.
4. Custom Profile Creation
Each niche dating site requires its own set of profile questions. Generic dating profile questions are good but you need to change them up once you get your dating site. Be sure that the answers to the profile questions are relevant. If you're dating site is about wine and motorcycles then make sure the questions are too.
Be sure you have your profile questions setup before you start marketing your dating site. Doing so will ensure that 100% of the profiles being created are correct and ready for other members to view.
One other thing to think about is manually approving profiles or automatically approving profiles. Because it's a dating site you're going to get your fair share of scammers and spammers in the site. By auto-approving them you will be letting them into your dating site so be sure to manually approve all content before it shows up on your dating site. That way you can ensure the best user experience for all members.
5. Easy Onboarding/Registration
When it comes to registration for your dating site, the quicker the better. Having a long tedious registration process will send a lot of potential members packing. The shorter the better.
Dating site members are, as we say in the marketing world, a lead. Once you get them onboarded then you have their email and that is a lead. It's no different in the dating world. Once you have the email you can begin marketing to them about potential matches and or events going on with your dating site so get them in and get them in quick.
6. Video Profiles
Your members are going to want to see video profiles of other members. With our dating software users can upload a video file straight from their computer or smart phone. That video is then encoded via our software and then posted to the members profile. That video then becomes streamable from their profile.
Video profiles get more views than standard text/image profiles. While text/image is still good, video is way better! So focus on getting your members to upload video profiles.
7. Winks/Flirt System
A good wink/flirt system is ideal for your dating software. This gives your members a way to test out the waters with other members to see if they have any interest. This is great for users who are on the fence about paying for a premium membership. If they get a flirt back from the member they are more inclined to upgrade their memberships.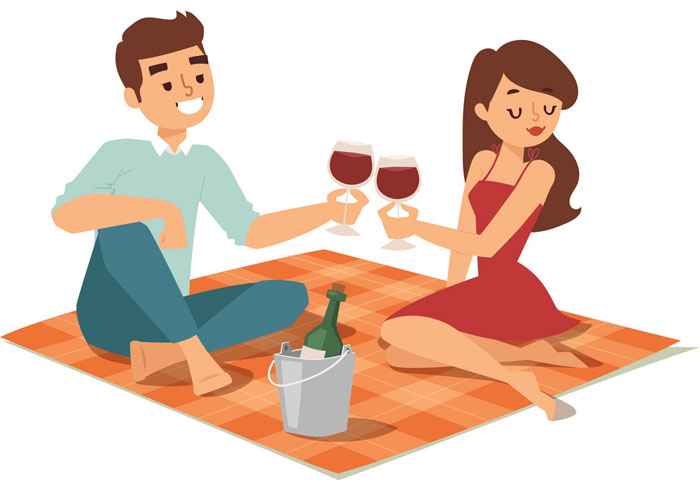 These winks/flirts are two way and as a dating site owner you can set the number of winks/flirts that users can see when sending. Be creative and yes it's ok to use cheesy pickup lines like "Has anyone ever told you that you're beautiful?". Nothing wrong with adding a few one liners but don't make it all that way. Add some other nice/creative items in there.
While some dating site owners might want to turn off this feature, it's very important that you keep the feature enabled and promote it all the time.
8. User Free Mode/Paid Mode
Dating site owners are faced with the decision when they start their dating site if they want to be a free dating site or a paid dating site. Be sure to read our post on free or paid dating site.
Free dating sites are the norm these days and get revenue from advertising opportunities on the dating site.
You can also run a freemium dating site like pof.com and others that offer basic features for free including email but charge for things like video chat and instant messenger. In the end do some research and decide early on what type of site you want to run.
9. Get Verified
Now users can get verified to ensure they are who they say they are. Dating has an issue with people creating fake profiles with fake photos. This brand new Get Verified feature was designed to put a stop to fake people creating fake profiles. It's good to have and included in our dating software.
10. Affiliate Program
Last but not least, an affiliate program. It's required for all paid dating sites. If you want others to promote your dating site and earn a commission revenue from it then you need an affiliate program. Our dating software includes the affiliate program.
For a complete set of features please check out our dating software features.