Progressive is defined as happening or developing gradually and over the last 20 years dating software morphed from dating site software to community dating software and back to dating software. This is due to the rise in social community sites like Facebook. You're also seeing the rise of more niche market dating sites. It also means that the days of mobile apps are going to go away and be replaced with more progressive apps which put quite simply means better designed responsive web design and that means having your dating site work via the users browser on their mobile device.
Are Social Dating Sites Still Relevant?
During the early and mid 2000's dating sites grew into social dating sites. This was before Facebook really had a stranglehold on the social network so you saw a lot of social dating sites but what happened in the last 10 years was a decline in social dating sites and a rise in niche market dating sites. These are dating sites geared towards a special group of people and interests.
While you might still find some social dating sites you'll quickly find a whole lot more of specific dating sites. What dating site owners realized was that they could not make a lot of money on social dating sites due to the fact that sites like Facebook were free. So they turned to their roots and got rid of the social component to focus more on matching people based on their wants and needs. The mentality was that if you had forums, groups and classifieds then you were a social site and you should be free. Site owners were finding that people were not willing to pay membership fees for forums, groups and classifieds so they turned them off and focused on dating and that was what worked for them.
If you look at successful dating sites you'll find that they don't have forums, groups and classifieds.
Should you start a dating site?
Dating Software Features
One thing that is still the same when it comes to dating sites are the features. That hasn't changed. If you look at the top dating sites you'll find that they have the main core features and they promote those like internal/external email, advanced search, chat and live video instant messenger.
Piling as many features as you can into a dating site is not going to make you more money. What makes you money is content and content are your profiles. People come to dating sites to meet other like-minded people. They don't come to use what you think might be the bells and whistles of your site. Again, they come to meet someone so that is what you have to focus on. If you're a Catholic dating site geared towards people that love travel then your members should be those types of people. Bring them together and let them meet each other. That is what defines a successful dating site.
Be sure to read our post on Dating Site Revenue Projections.
Should I Use A Mobile Dating App?
The short answer is no. This is because pushing a mobile app will add extra steps to your registration process. Read "The Dating App Lie".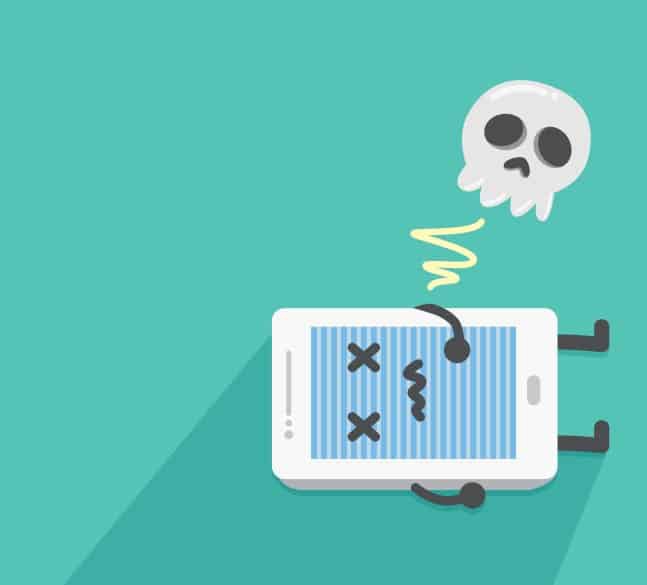 Adding extra steps to the registration process will result in lower registration rates. This is due to the attention span of the users these days being short. If you can get a user onboarded in 2 steps with responsive web design instead of 6 steps with a dating app then you'll get more registrations. Dating site users don't care if you have a dating app or not. They want to see members and get in as quick as they can.
Even if you have a dating app in the app store, chances are it won't be found. Getting your dating app to the top of the Google Playstore is way more difficult than on site SEO.
Responsive Dating Design
Responsive dating design beats a mobile dating app any day of the week and with it comes a lot more freedoms. Freedoms of getting more users onboarded along with less headaches of dealing with an app.
With responsive design you get to the best of the desktop version of your dating site all rolled into a nice mobile friendly design. One that keeps your members coming back. While some dating software providers will offer you just a mobile browser, we take it all the way with a completely responsive user side. That means that all the features you see on the desktop your members will see them in the responsive version.
Additional Progressive Dating FAQ's.
Will dating apps generate less members?
Yes, this is due to apps creating more clicks/steps to the registration process.
Do dating apps cost more money to use?
Yes, Google and Apple both charge an annual fee to have apps in their stores.
Can I start any type of dating site with dating software?
Yes, if you can dream it up then you can have a dating site around that. Just have an idea for one. If you can't come up with one, contact iDateMedia and we'll help you come up with one.
What does progressive dating software mean?
Simply put it means dating software that will work and function on any mobile device. In other words it means it's responsive on any device whether it's a desktop, laptop or mobile phone.