When it comes to running a dating site you might not want to do all the marketing yourself so it's imperative that if you run a paid dating site that you're going to need to reach out to affiliates and not just regular affiliates but super affiliates also.
What Is An Affiliate?
In simple terms an affiliate is someone that promotes your dating site and when someone they send pays then they would get a commission from that member sale.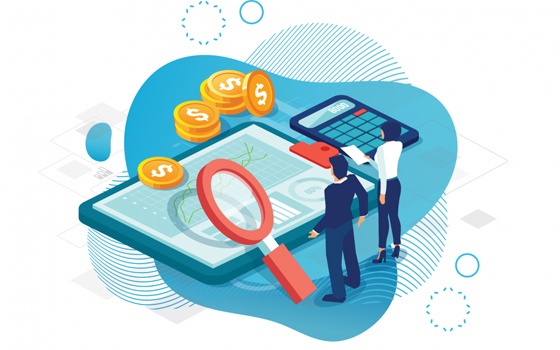 As a dating site owner you can setup your affiliate commission percentage to what you want. In most cases you'll want to split the commission with the affiliate so a 50% commission is a good start. To really promote your dating site you can offer an initial commission of 100% and then after that 50%. The dating software lets you set up the affiliate commission how you want.
If you run a free dating site then you can't really use an affiliate program for people don't want to promote a site/program that doesn't offer them commission payouts. Could you do flat fees for sending registrations? Sure, the software can let you do that as well but this is more effective on paid dating sites.
What Is A Super Affiliate?
A super affiliate is an affiliate that is really good at what they do. In the dating world a super affiliate is one that already has tons of traffic and can help you start generating some really awesome membership upgrades. These might be dating blog site owners that are sitting at the top of Google for dating specific keywords. They will promote others products and services for a cut of the revenue or in affiliate terms, commissions.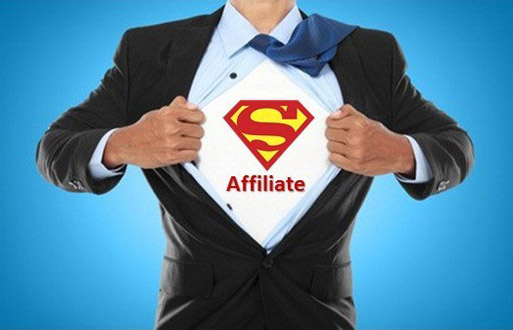 Some key details of what to look for when searching for super affiliates:
Blogging Skills
Consistent Traffic
Dating Advantage/Knowledge
Their Relationships
Niche Specific Networks
How Can I Find Super Affiliates?
There are many places to find super affiliates but you have to dig a little. I'll list a few places where you can find super affiliates but don't just settle for super affiliates. You'll want to target affiliates as well as super affiliates. The more people you have promoting your dating site the better. Here's a quick list of how to find affiliates.
Join Affiliate Networks
Connect with Dating Affiliate Bloggers
Use Social Media Sites
On Site Promotion
Go to the Affiliate Summit in Vegas or New York
Reach out to your Customers
Will A Super Affiliate Work With Me?
That's a great question and one that every dating site owner should be asking themselves. If you don't know the answer then keep reading. It's all about common sense.
The first thing you'll want to make sure of is that your niche market dating site is original and not being saturated. Affiliates are all about making money so they will know right off the bat if they can make money off your site/idea. If it's a good idea then they will want to get in on it.
Affiliates don't want to promote sites that are new or empty or both. They will only promote a dating site when it has a pretty decent member base of real people so steer clear of fake profiles. This is because if you have a large member base the chances of them converting to a commission is better. Once you have a good base of members then start reaching out to affiliates and super affiliates. Don't ever stop promoting your affiliate program. Imagine if you had hundreds of affiliate promoting your dating site? So keep on trucking.
The dating software allows for unlimited affiliates and tracks the affiliates traffic from clicks on their unique URL's and then follows the member from registration then on to payment. The internal affiliate program tracks it all. The only thing you have to do is pay your affiliates each month and don't try to short change them. They will know if you're not being honest so pay correctly and pay promptly. If you're not doing marketing then affiliates are the lifeblood of your dating site but keep in mind that you should be doing your own marketing as well as getting as many affiliates as you can.
How Can I Track My Own Marketing?
This is easy to do. If you're looking to promote your dating site with Google AdWords, Facebook, Twitter, LinkedIn or wherever you might be promoting your site be sure to do it with affiliate links. Here's how you do it.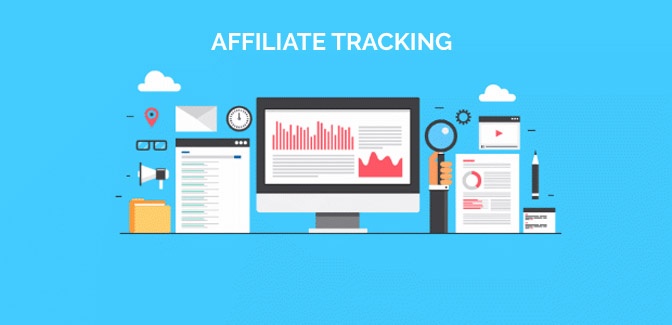 Just register on your dating site as an affiliate, you'll then get your own unique URL that you can take and post with your ads. Create a different affiliate account for each external site you'll be promoting on. That way you can measure the conversions you're getting because the affiliate link that you're using will measure clicks, registrations and membership upgrades. You can then scrutinize what website is generating the most revenue for you. Then you can fine tune your offerings there. You can play around with different ad images and text to see what is working best for each one. This is standard A/B testing. You'll be able to refine each one for optimized revenue.
If you need assistance setting up your affiliate program then let us know and we can walk you through it. We can also help you create your ad campaigns to ensure maximum effect.
For more marketing information check out our dating site marketing tips for 2020.