Using A Dating Website Builder
You want to build a website and you want to make money so the dating software that you get should do exactly what you want and that is getting a dating website builder software package. One that is affordable and reliable and will do what you want it to do.
It doesn't have to break the bank either. You should be able to start a dating site and make the money you want and do the things you love. Not only doing the things you love but also giving you a little financial freedom to work from home and do more things you like.
Is It Hard To Build A Dating Site?
Not at all. You just need that desire to start one. Starting any website takes a little planning and dedication but with the right guidance you can get going down the right path and while there might be quite a few dating sites you want to make sure your dating site is unique and by that I mean that it needs to be niche. Read our post about Web Dating Software.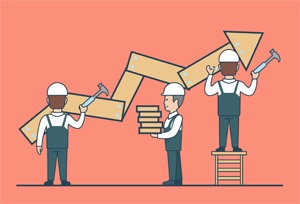 To get started just get your domain name and we'll do the rest.
10 Must Have Dating Software Features and Functions.
How Long Will It Take To Get Going?
Installation only takes about 30 minutes and then you'll be on your way. Just get your domain name if you don't have one already. You can use GoDaddy to get your domain name. The cost is about $12 dollars per year. If you want to use your own hosting you can expect to pay about $39 dollars a month for a good VPS (Virtual Private Server). We'll take care of the rest.
Contact iDateMedia today to learn more.
Marketing Your Dating Website
Once you get your dating website building done then you need to focus on marketing it. That means that you have to start driving relevant quality traffic to it to build up the profile base and to make money.
Be sure to create free social media accounts at sites like Twitter, FB, Instgram and others. Those sites are amazing for driving traffic to your dating site.
One of the biggest things to remember when marketing your dating site is to never give up. Those that give up open the door to site owners that want their traffic so if you have a good niche then attack it and don't give up.
Looking for more marketing tips? Check out our dating site marketing tips for 2020.
Managing Your Dating Website
When you think about managing your dating site there are a few things to keep in mind and those are making sure spammers and scammers are at bay. You don't want them hitting your site. You don't want them anywhere near your site so be sure to scrutinize the profiles that are coming in. Don't allow scammer countries like Nigeria into your dating site. There are also other things to look out for when looking for scammers.
Don't auto approve any of your profiles or media. Manually approve them to ensure that they are legit.
You also want to post videos, articles and blogs on your dating site about once a week. Every day would be even better but once a week is good. Then link back to those articles from your social media accounts.
You want to treat your new dating site like a little baby. Care for it, take care of it and watch it grow. Feed it, nourish it and it shall flourish.
More Dating Site Builder FAQ's
Can I use WordPress for my dating site?
No, WordPress is not designed to be a dating site. No well known dating site uses WordPress. There's a reason for that. Steer clear of it. Way too many things can go wrong like theme and plugin conflicts and being hacked all the time.
Is hosting affordable for dating sites?
Yes, you can start out with a VPS or dedicated server or use our free hosting. If you decide to use an external hosting then a VPS will cost you about $49 dollars a month. Dedicated servers can run about $99 dollars a month.
Is dating software also a CMS?
Yes, because it's a kind of content management system so you can call it a content management system itself because you can manage all the content (profiles, media, articles) within the admin area.
Can I make decent money with a dating website?
Yes, if you do the right things which we can help you with. It's not uncommon for dating sites to make a few thousand dollars every month. If you're in it for the long haul then you can expect more. We have customers that are making well over 5 figures a month.